ACETECH Predator MKIII Tracer Unit Overview.
The Acetech Predator MKIII Tracer Unit is for use on airsoft guns that have a 14mm threaded
(for use on 14mm CCW or 11mm CW w/included adapter) barrel.
Built-in battery that's rechargeable with USB (included).
The Predator MK3 is equipped with a Blaster, Bifrost, and brighter C unit inside – perfect for DMRs, M14, CQB weapons, pistols, and a host of other guns.
Features: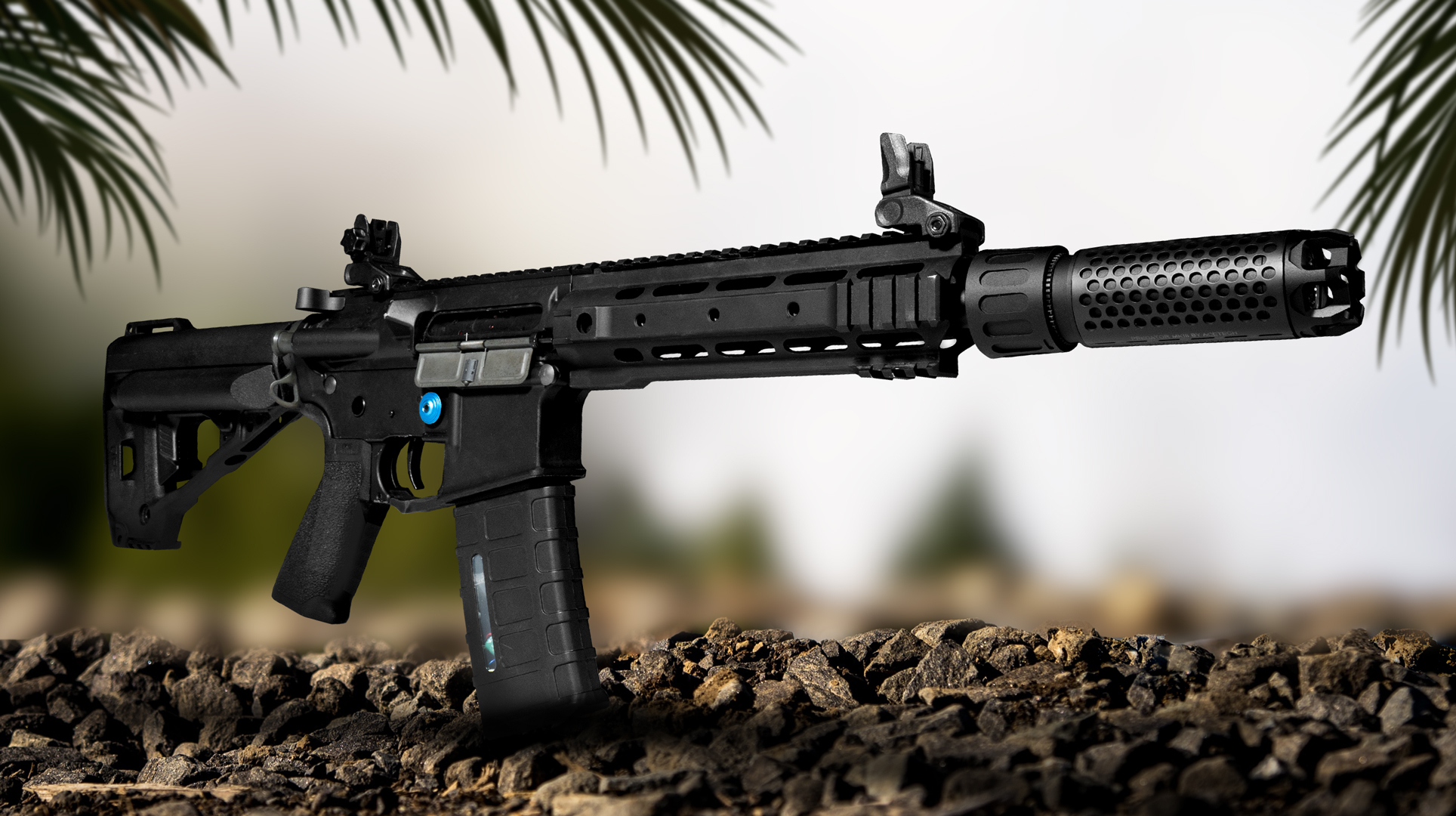 Dimensions: length 139.3 mm, diameter 42 mm.
Speed: up to 35 RPS (rounds per second).
Battery: Li-Ion, charging time 2.5 hours.
Includes Blaster M tracer unit module.
Works with Other ACETECH Tracer Units( Bifrost M/ Brighter C).
Support green tracer and gel BBs.
Set With:
Quick detach flash hider(M14- CCW) *1
Blaster M *1
Micro-USB charging cable *1
Tracer unit protection case *1
User Manual *1