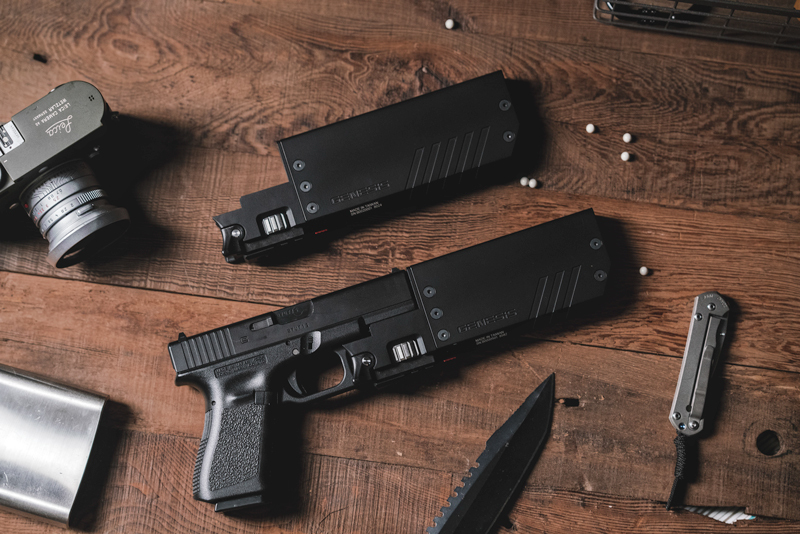 ​Game Changing Tracer Unit for Glock 19
The Genesis series is a range of tracer units designed to integrate seamlessly with
Glock pistols, provide unparalleled performance and customization options for
the most demanding airsoft players.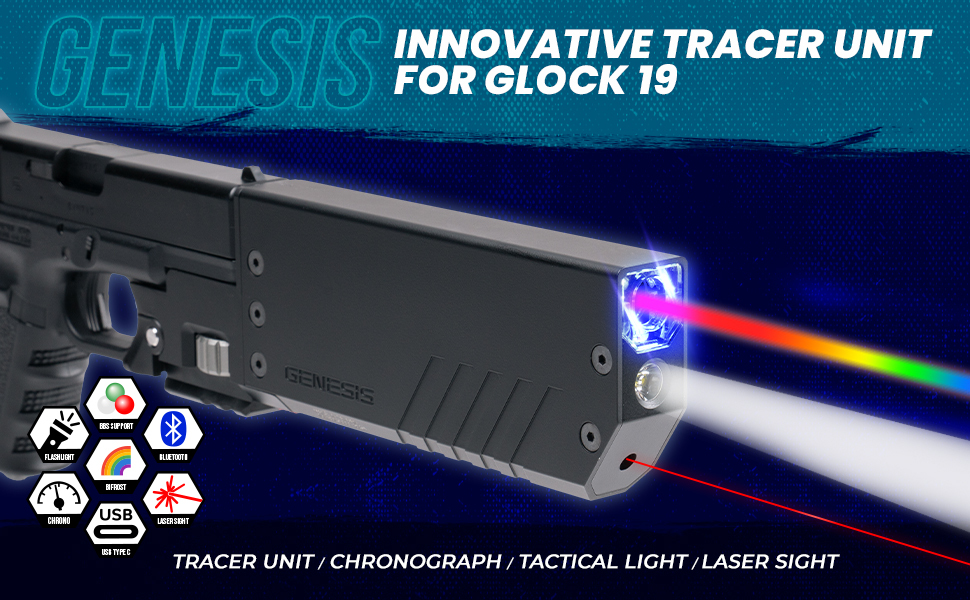 ​4-in-1 Multifunction
The flagship product of the Genesis series is the ACETECH Genesis standard
version, a tracer unit that packs a punch with its colored flash beam, tactical
torch, chronograph, and red laser.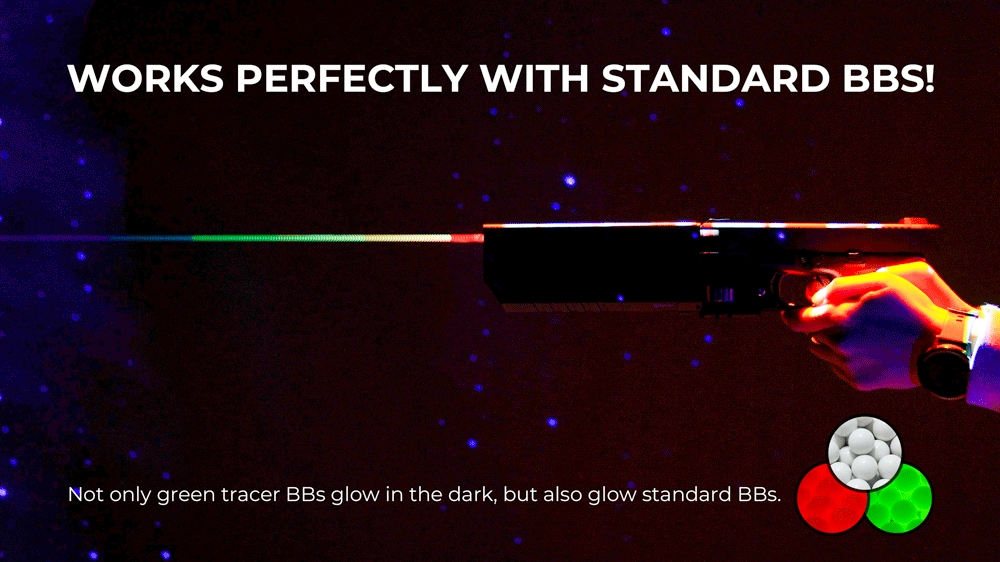 ​Unmatched Performance and Customization
The Genesis tracer unit boasts a rechargeable battery with Type-C fast
charging, ensuring that players never miss a beat during their airsoft
battles.
The tracer unit is also designed to be portable, with a perfect weight
balance, allowing airsoft players to move quickly and effectively on the
battlefield.
For added versatility, the Genesis tracer unit can be connected to the
AceSoft app to function as a chronograph, providing airsoft players with
the ability to measure the velocity of their airsoft BBs accurately.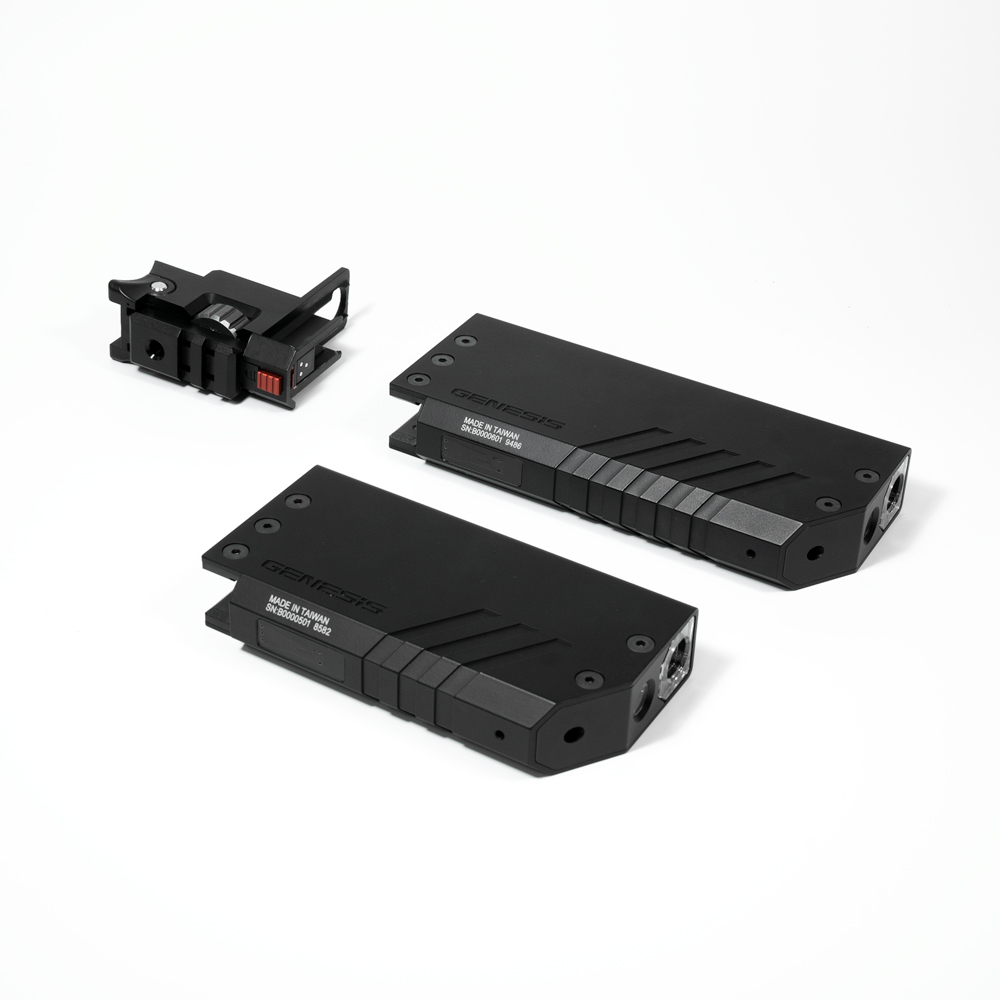 "The Genesis series of tracers from Acetech is a game-changer for airsoft players who demand the
best performance and customization options from their tracer units," said a spokesperson for Acetech.
"These tracer units are designed to be as aggressive as the players who use them, providing
unmatched versatility, customization, and performance on the battlefield. With the Genesis series,
airsoft players can now take their gameplay to the next level and dominate the competition."
The Genesis series of tracers from Acetech is available now. Airsoft players
can visit the Acetech website or their local airsoft retailer to get their
hands on these game-changing tracer units.