ACETECH Brighter C Tracer Unit Overview.
Acetech Brighter C Tracer unit with its patented design without a switch, simply shake it to power on. IP64 protection, enjoy the shooting experience on either sunny or rainy days. Supports both green tracer BBs and gel BBs, perfectly fits all Airsoft night games.
Smallest Tracer Unit.
Compact and weighs only 32 grams, easy to carry, and occupying no space. It can be used as a tracer module and put into a silencer. Built-in lithium battery supplies up to 20,000 luminous bullet shots per charge. Supports 35PRS burst speed, brighter than ordinary tracers Made in Taiwan, FCC, CE, and ROHS certified.
Features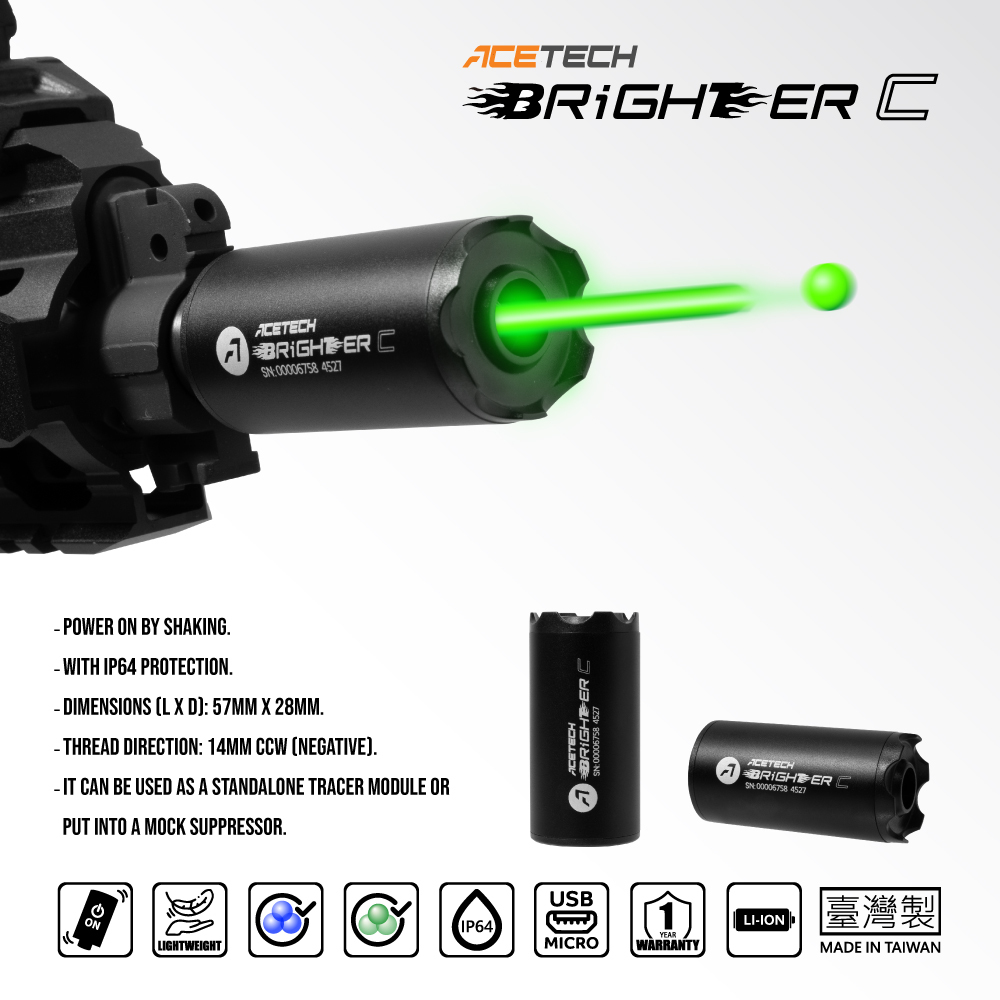 Power on by shaking.
IP64 Protection.
Dimensions (L x D): 57mm x 28mm.
Thread Direction: 14mm CCW (Negative).
Brighter C is a compact and lightweight tracer, suitable for gel BBs and green tracer BB.
Patented design without a switch, power on by shaking, enter sleep mode while not in use.
Can be used as a tracer module, and put into an airsoft silencer.
Set With:
Adaptor (M14 CCW to M11 CW)*1
Micro-USB charging cable*1
User Manual*1