ACETECH Bifrost Tracer Unit Overview.
Acetech new BIFROST tracer is a compact tracer unit that supports green and gel BBs.
Designed for any muzzle thread 144 CCW and 11mm CW ( comes with M14- to M11+ adaptor ).
Customer Review:
Pros:
-Fantastic battery life.
-Looks awesome on both tracer and white BBs.
-Great tracer alone, if you want to use it as just a tracer.
-Lots of modes/colors.
-Feels like it'll last a while, made of metal.
Some color modes do work better with white BBs than with tracers, but both look great.
The tracer comes with 7 colors along with an RGB mode, rainbow, dynamic rainbow, and demo mode.
-The single-color mode is self-explanatory. Choose which color you want from the 7, and as a bb passes through it, it'll flash that color.
-RGB mode will flash a section of red, green, and blue along the path of the BB. This one works better with white bb's as does.
-Rainbow mode, which does the same thing as RGB, but with all seven colors instead of only red, green, and blue.
This tracer, along with its many modes, lights up BBs wonderfully. Acetech is always good with this.
The design is so compact fits beautifully in the handguard of the rifle and is made of what seems to be a durable metal.
The battery life on this thing is amazing.
Overall: Good tracer that looks great, and will have everyone at the field asking if that's the "new rainbow tracer!" "
Features: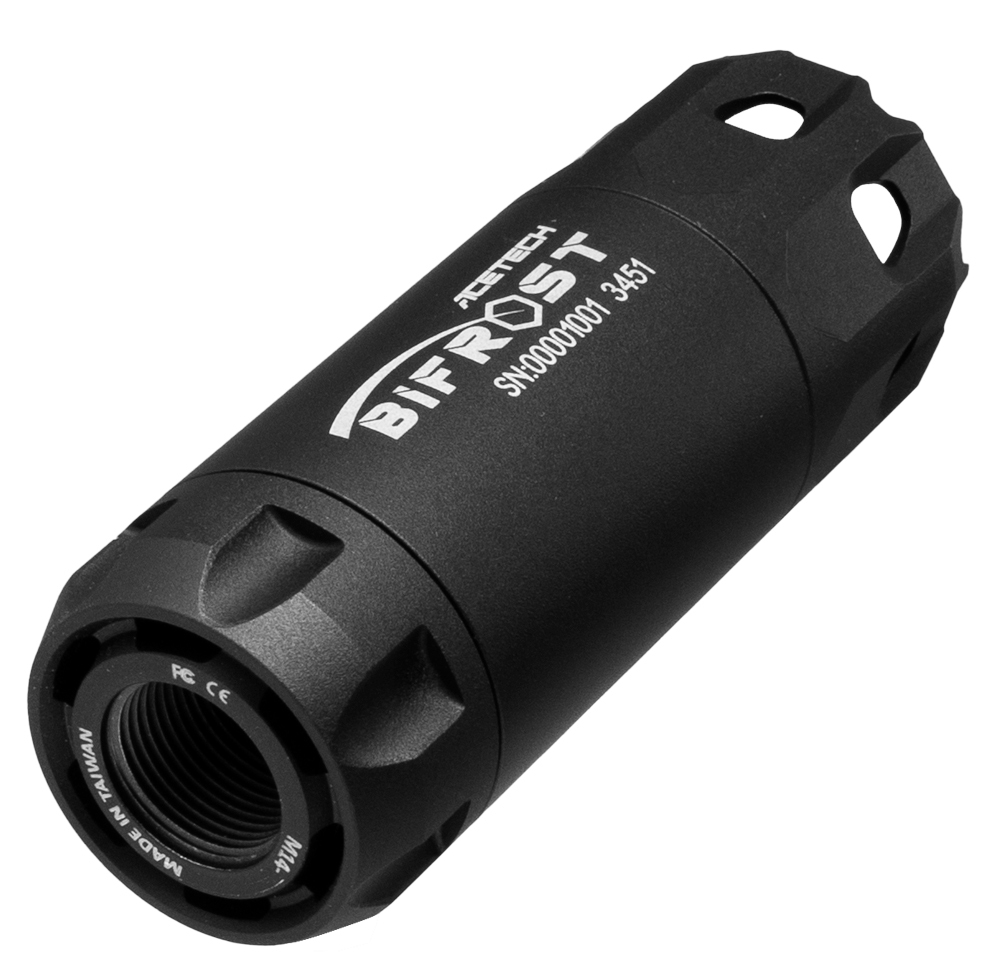 Multi-Color Flame Effect.
Intelligent Power Control.
Compatible with standard, green tracer BBs and Gel Balls.
USB Type-C Port for Charging.
Set With:
Adaptor (M14 CCW to M11 CW) *1
Micro-USB charging cable *1
User Manual *1