Great accessory for your airsoft!
Totally a great piece of add-on tech. Tells you hard your gun is shooting and
fires red and green tracers and it looks like star wars. Perfect size for pistol.
Perfect size for pistol.
One of the smaller tracers that will work well with airsoft pistol and tracer rounds
are still easily fit in a chest-mounted holster. We have worked great as long as
you pay attention to how the unit works or specifically that the barrel doesn't
go past the point of the sensor in the unit it works flawlessly.
Bright green and red tracer and more!
Downloaded the app and could see the speed of all BBs! Most tracers are in the
60-70 buck range and only light up green. For a bit more you get both
green and red as well as a chrono!
Features: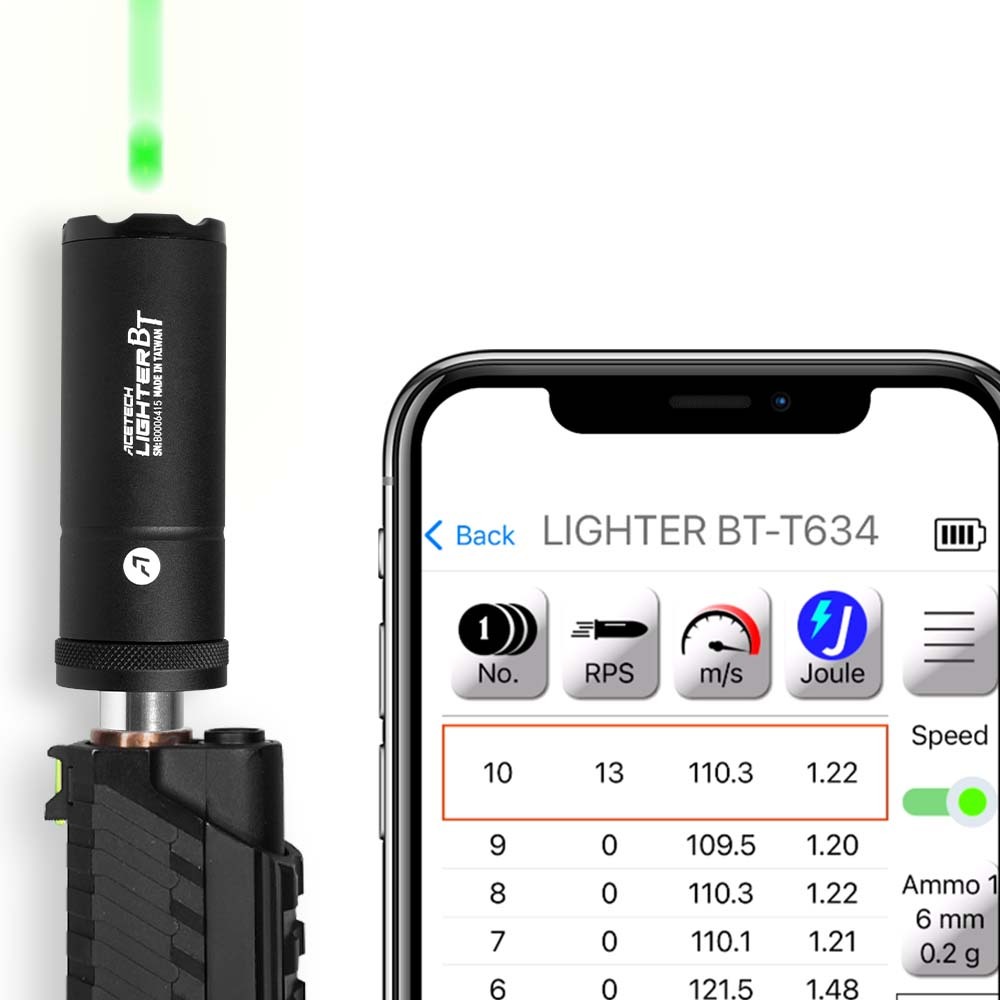 Dimensions: length 100 mm, diameter 34 mm.

APP is available for iOS and Android.

A tracer, a chronograph, Funtion 2 in 1.

11mm+ CW or 14mm- CCW barrel thread adapted included.

Support Red and Green tracer BBs.
Set With:
Lighter BT (M14- thread)*1
M11+ adaptor *1
Alumiun front cap *1
Micro-USB charging cable *1
Allen key *1
User Manual *1